Image SEO: Optimizing images for search engines

Imported from:Yoast • SEO for everyone

ℹ
Whether you're a blogger or you write articles for an online magazine or newspaper, chances are you'll find yourself asking whether your article needs an image or not. The answer is always "Yes". Images bring an article to life and can also contribute to your website's SEO. This post explains how to fully optimize an image for SEO and provides some pointers on using images for the best user experience.
Before we dive in, if you want to learn more about image SEO and other essential SEO skills, you should check out our All-around SEO training! It doesn't just tell you about SEO: it makes sure you know how to put these skills into actual practice!!
Always use images
Images, when used with care, will help readers better understand your article. The old saying "A picture is worth a thousand words" probably doesn't apply to Google, but it's certainly true when you need to spice up 1,000 dull words, illustrate what you mean in a chart or data flow diagram, or just make your social media posts more enticing.
It's a simple recommendation: you should add images to every article you write online to make them more appealing. What's more, since visual search is getting increasingly important — as seen in Google's vision for the future of search — it could turn out to provide you with a nice bit of traffic. If you have visual content it might make sense to put image SEO a bit higher on your to-do list.
Google Images was recently revamped with a brand-new interface. You'll also find new filters, meta data and even attribution. The cool new filters show that Google increasingly knows what's in an image and how that image fits into the larger context.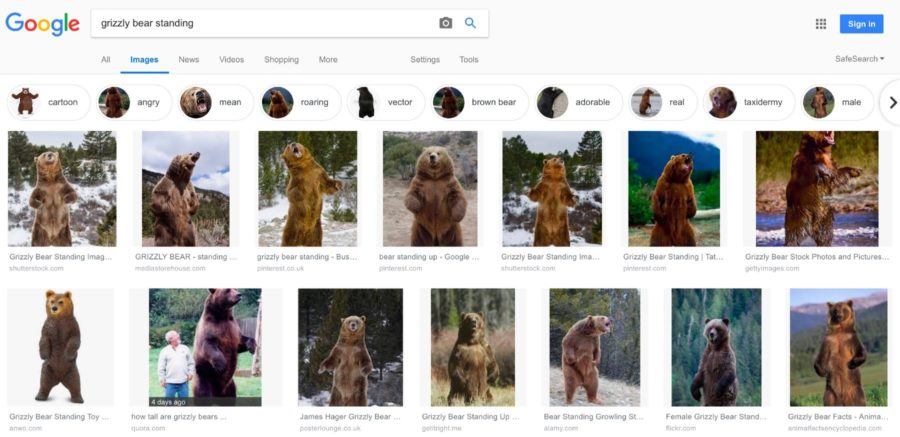 Finding the right image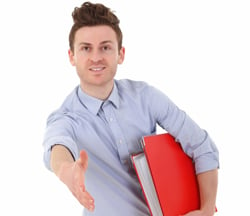 It's always better to use original images – those you have taken yourself – than stock photos. Your team page needs pictures of your actual team, not this dude on the right or one of his stock photo friends. Off topic: never mind that dude needs a haircut.
Your article needs an image relevant to its subject. If you're choosing a random photo just to get a green bullet in our SEO plugin's content analysis, then you're doing it wrong. The image should reflect the topic of the post or have illustrative purposes within the article of course. Try to place the image near the relevant text. If you have a main image or an image that you're trying to rank, try to keep that near the top of the page, if it makes sense.
There is a simple image SEO reason for all of this: an image with related text ranks better for the keyword it is optimized for. There's more about image SEO later.
Alternatives
If you don't have any images of your own that you can use, there are other ways to find unique images and still avoid stock photos. Flickr.com is a nice image source for instance, as you can use Creative Commons images. Don't forget to attribute the original photographer. I also like the images provided by sites like Unsplash. Our blogger Caroline wrote an awesome overview of where to get great images. Steer clear of the obvious stock photos, picking the ones that look (ok, just a bit) more genuine. But whatever you use, it seems like images with people in them always look like stock photos, unless you took them yourself. In the end, that's always the best idea.
Obvious alternatives for photos could be illustrations, which is what we use, or graphs. An honorable mention should go to animated GIFs, as they are incredibly popular these days.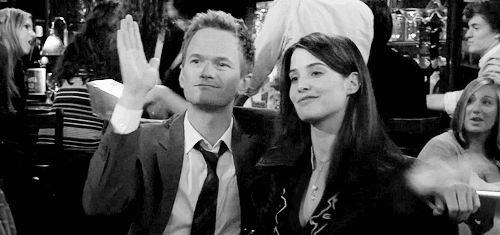 But even though animated GIFs are popular, don't go overboard. It'll make your post harder to read, as the movement of the image distracts your readers' attention. They can also slow down your page.
Preparing images for use in your article
Once you have found the right image – whether an illustration, chart or photo – the next step is to optimize it for use on your website. There are a number of things you need to think about:
Choose the right file name
Image SEO starts with the file name. You want Google to know what the image is about without even looking at it, so use your focus keyphrase in the image file name. It's simple: if your image shows a sunrise in Paris over Notre Dame Cathedral, the file name shouldn't be DSC4536.jpg, but notre-dame-paris-sunrise.jpg. The main keyphrase would be Notre Dame, as that is the main subject of the photo, which is why it's at the beginning of the file name.
Choose the right format
For images, the right format doesn't exist; it depends on the kind of image and how you want to use it. In short, we recommend to:
choose JPEG for larger photos or illustrations: it will give you good results in terms of colors and clarity with a relatively small file size;
use PNG if you want to preserve background transparency;
or, use WebP instead of JP
See original at:Yoast • SEO for everyone